Scream Utility - Data Hub with Presentation tools
Mobile and web-based integrated customer engagement Hub.  A flexible, templated toolset to manage / share data, and educate energy users. A data monitoring and management platform with powerful analytics and KPI reporting that sits on top of your other solutions so you can see and manage cross-platform in one place.  A controlled customer experience tool that allows you to make your own decisions and add on tools as you need them.  We believe integration to other toolsets should be easier than it is.  Let us show you our Hub toolset with digital twin capabilities.  We have many strengths over our competition. 
What is Scream Utility? A Data Hub with modern digital engagement opportunities that is built to adapt.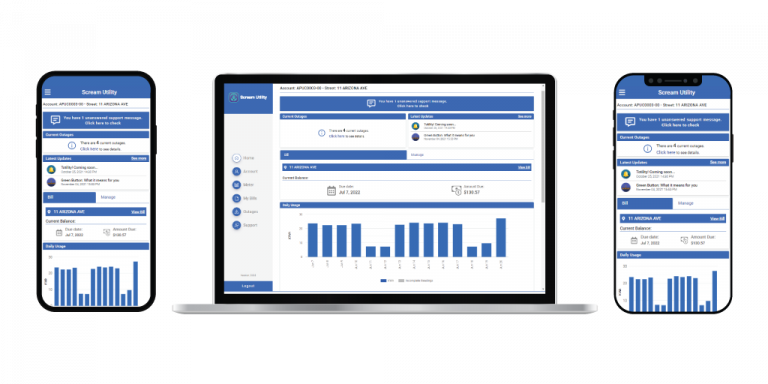 Scream Utility is a mobile-first energy data hub solution that has been enhanced with our 3.0 rollout to include integrated web-based Portal and standardized administrative tools and features so the utility can streamline customer access and education when they want to. Our focus for Scream Utility is to assist the Utility of any size on its digitization journey and allow the ultimate flexibility in a customer engagement toolset.
Scream Utility integrates and enhances visualization for customer engagement. It is different than the other tools out there as it is built to cooperatively evolve.  Take a look at our case study Huge Scream Utility (3.0) Re-Architecture Rollout to 2 Utilities Simultaneously to see why we are technically different. 
Scream Utility offers a Data Hub Infrastructure that manages data flow and can grow with your Utility's needs. You are no longer locked into legacy systems and single-vendor data management solutions that charge you for every change.  Scream Utility provides SaaS opportunities for cost savings, data sharing and energy/operations management. We have created and enhanced our unique customer application toolset with extensive Utility "self serve" and automated administration the embraces the cloud and allows utilities to better manage and streamline digitization of Utility data assets. Our white paper, Not a Typical Utility Customer Portal demonstrates why we are the best Customer Portal available in the market today.
Create real business opportunities for the future. Work with us. Our existing customers will tell you we are the right organization to work with. Why get stuck with working with vendors that restrict your opportunities while increasing your long-term costs. Take digital evolution in your own hands and work with an organization that believes the utility should have the power to move in any direction they want without having to deal with solutions that restrict the ability to evolve. Use Scream Utility to open up opportunities with new use cases that allow you to work with others more easily. Leverage today's technology that streamlines communication and socialization to create new opportunity for your business and your energy community.
Digital Customer = Real Business Opportunity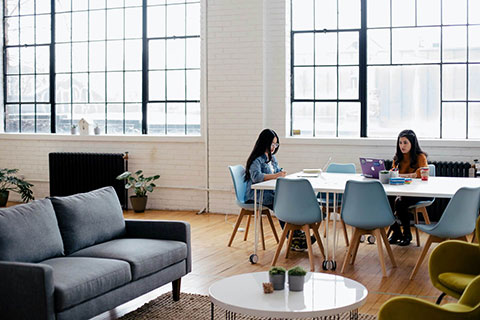 Software as a Service
We provide a SaaS platform for energy utilities (electric, natural gas and water). The platform offers flexible user and administrative interfaces that are easily branded and customized for the utilities' and end users' unique needs on-the-fly. Why spend months just trying to negotiate to get things done. Our toolset has been proven to adapt in a matter of weeks and we provide continuous improvement as part of our regular services.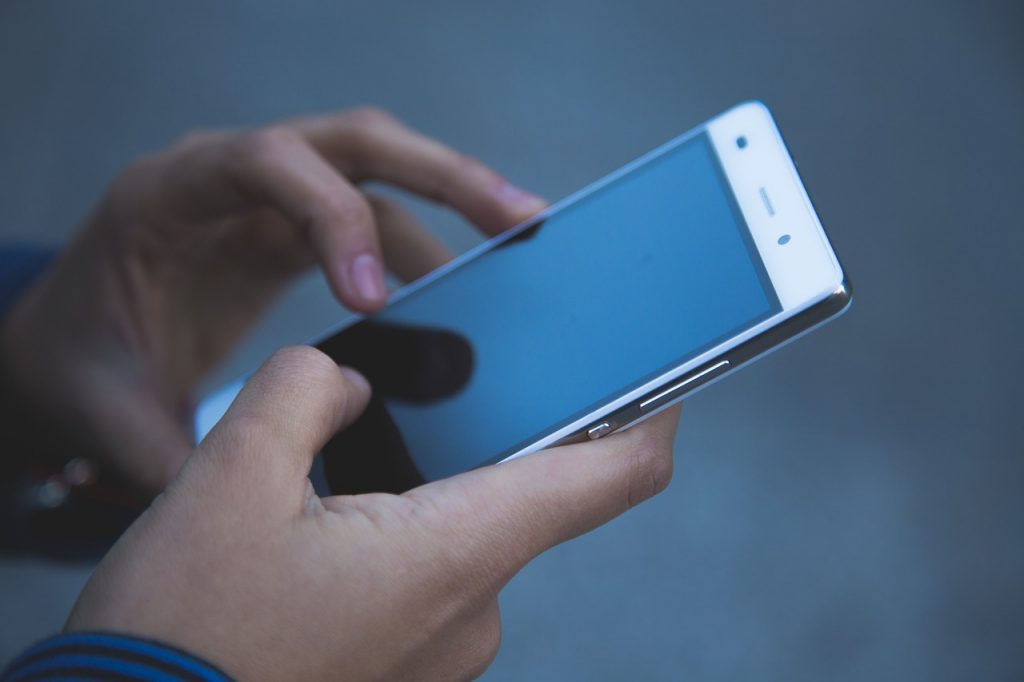 Mobile-First Platform
We are the only mobile-first utility management platform, that also provides web based customer engagement, using a multifunctional web portal toolset. Our solution involves a unique mixture of experience and knowledge in the energy sector with the latest technology to provide utilities and energy users with the most flexible, user-friendly experience.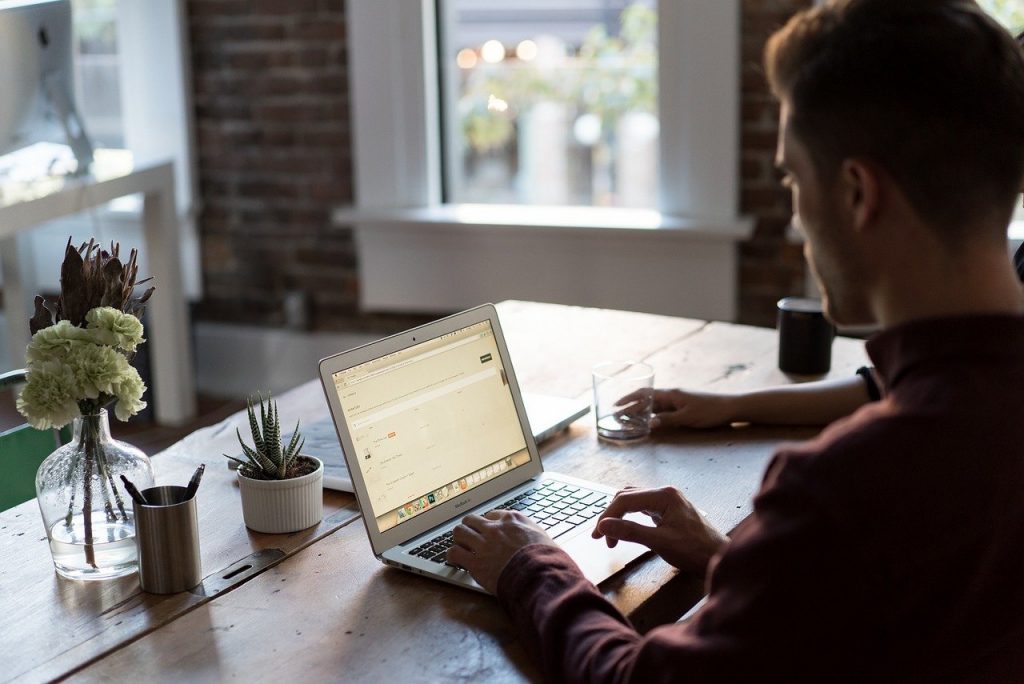 Powerful Admin Panel
The administration panel includes tools to manage the utility-application. Easily manage users, assign roles, and templated KPI reports with capabilities to quickly publish news / events and integrate outage / support communications directly to the customer. The 3.0 admin solution is built to integrate with 3rd-party applications to easily leverage the digitization of the energy data.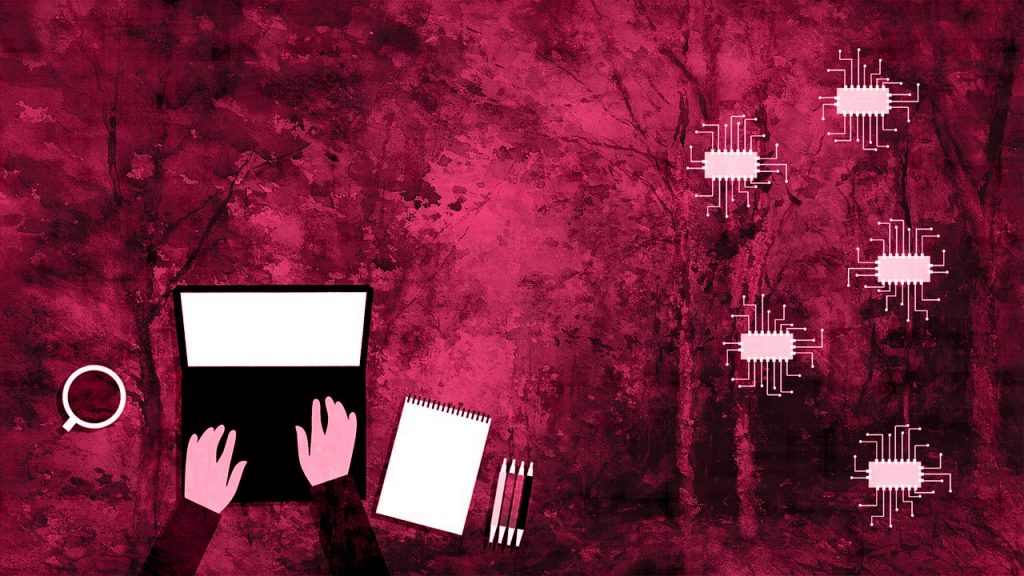 Machine Learning
New technologies, such as machine learning (ML), are utilized to make data integration, management and analysis much easier and more accurate. We use ML in many ways to reduce billing and metering integration costs. Our ML strategy has been evolving since 2017 and it definitely has proven to have its advantages.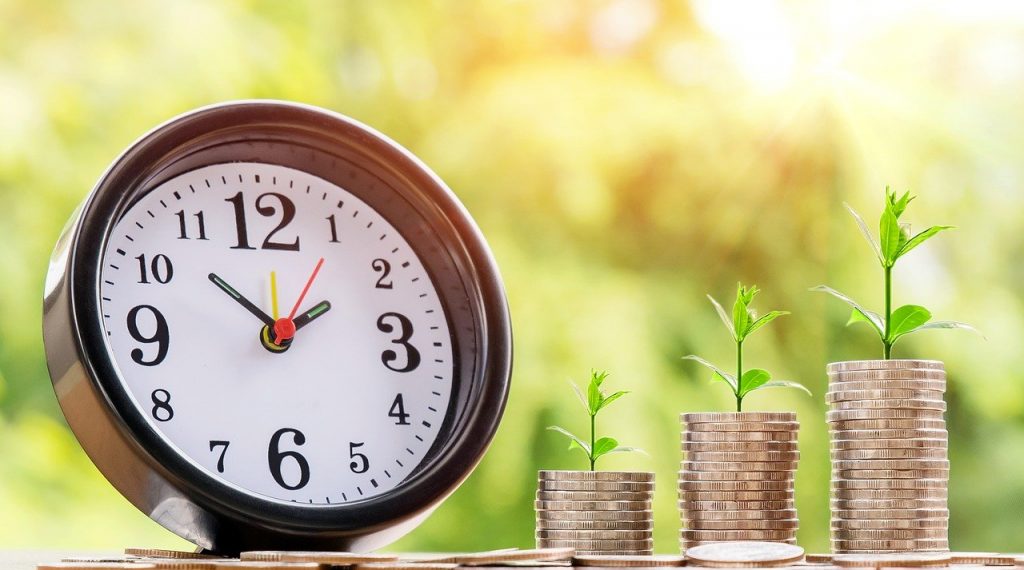 Cost Effective
Our extensible Intellectual property provides a low-cost, digital infrastructure for a self-sustaining eco-system. We have the ability to connect to any data sources that you want and the experience to be your subject matter expert on the most cost-effective digitization approach for your utility.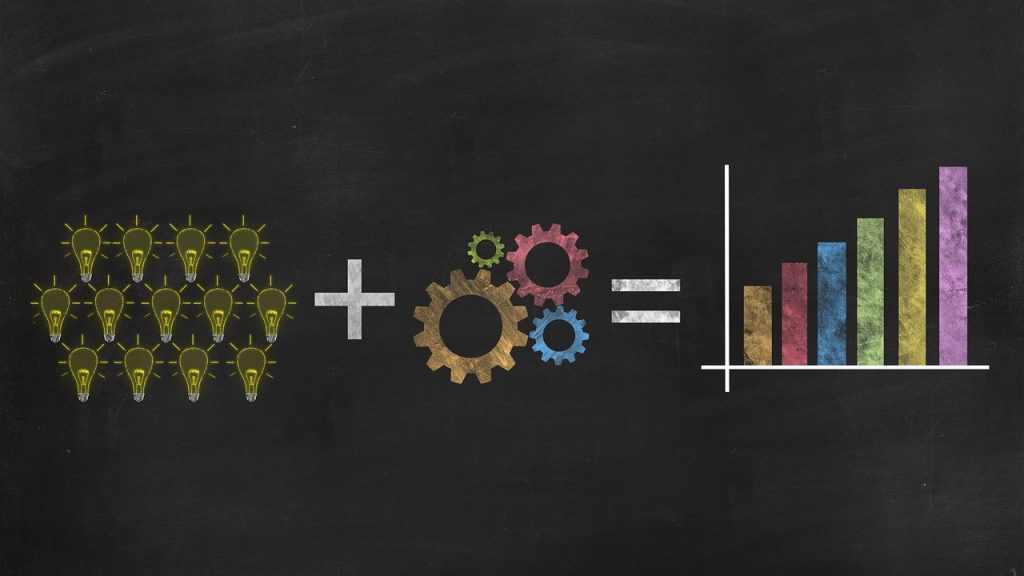 Use Cases
Enables mobile / web tech across the utility to support your digitization approach. Capable of pilot projects or full production for billing, metering, integrate green tech, data export, AI, and IoT integration
Scream Utility Digital Twin ​
Digital twins are virtual replicas of physical assets, systems, or processes that allow for real-time monitoring, analysis and simulation. In the energy industry digital twins can be created for various assets and system reviews. We have a capability to create digital twins in a few hours, allowing our Scream Utility framework to create data ecosystems for research, pilots, testing, analysis and off production integration opportunities.   
Scream Utility Customer Engagement Features
Give your customers (energy users) the power to access information at their convenience. Our 3 step Utility onboarding process provides a hassle-free integration to our solution with features that can be added or removed on-the-fly.
Green Button Implementation
Evaluate Your Options For Green Button Ontario
Screaming Power is here to help with all things Green Button:
• Evaluate your systems.
• Assess organization strengths and desires.
• Understand your options to strategically take advantage of Green Button.
• Ensure you are compliant with all aspects of Green Button
Slide
Utility Customer Engagement - engage with customer through mobility – quick penetration - Mobile users have reduced energy usage by 10 - 15% without a formal Conservation initiative. Education is key.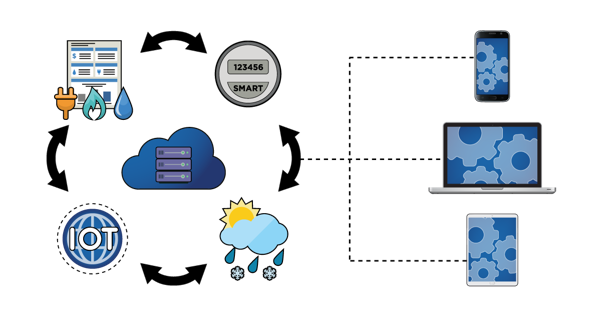 Integrated into one iOS Android customer toolset:
Billing, Metering, Outage, Weather, Market, IoT – thermostats, IoT – home assistance, Integrated third party provider e.g. Bill payment, Analysis, Data recovery and reuse
Slide
Large Utility Integrating into Existing Customer Engagement Tools
Integrate into legacy CIS for innovation and customer engagement. Manage Privacy / Security and Integration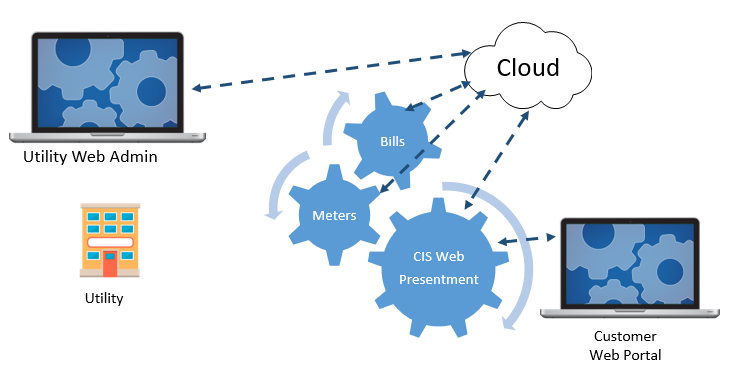 Integrated into CIS Presentment:
Billing, Metering, GHG, Budgeting / Targets, Energy Calculator, Cost effective integration, Digitization focused, Ready for future use cases
Slide
Enterprise Customer (Multiple Buildings)
Large building Owners – Multiple buildings / multiple Utilities, Many 3rd party integrations and data standards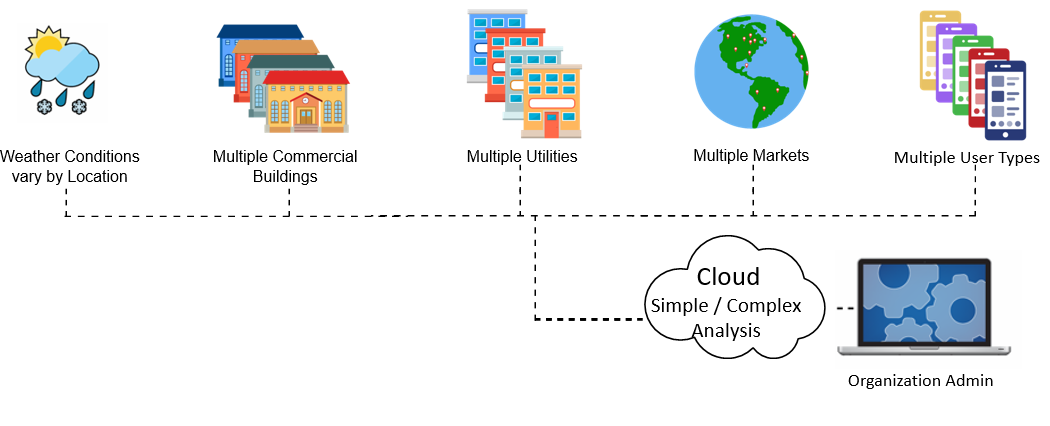 Integrates to Third party solutions e.g. Portfolio Manager,
Ability to add unique features e.g. Solar array for "Virtual Solar" comparison, Extendable for analytics e.g. Covid Pre/Post energy analyst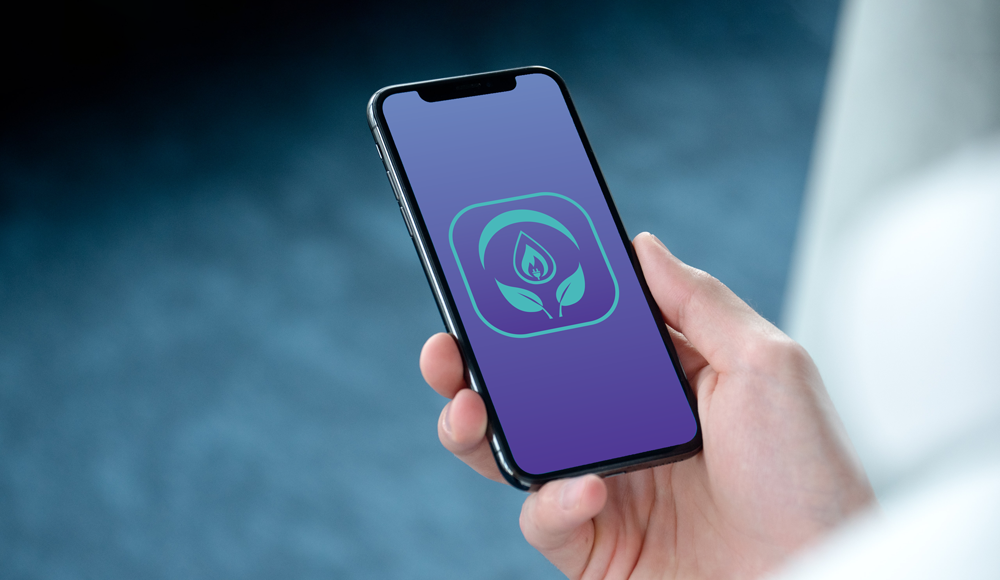 Complete Customer Engagement
The Scream Utility mobile app provides utilities with quick implementation and cost-effective access to a mobility platform for customer engagement.
Frequently Asked Questions