Screaming Power Teams up with Canadian University to Research Energy Information
Written by: Gary Michor (CEO), Screaming Power Inc.
 Screaming Power is pleased to announce its partnership with Ryerson University and the development of a secure and private cloud infrastructure that manages the capture, storage, analysis and distribution of Utility information to Screaming Power's mobile applications. This new R&D project will build upon an already developed mobile app solution to allow utilities to securely communicate with their customers and efficiently distribute personal energy information.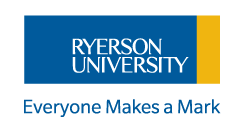 The combination of the integrated Cloud infrastructure and the mobility solution will at last allow customers to securely access their utility data in a simple and easy way. In addition, tools will be created to extract and manage this data from utility providers to safely provide this information to the consumer. The goal of the 'Cloud-based Infrastructure for Big Data Retrieval, Analysis, and Delivery of Energy Information' project, is to securely manage large amounts of information ('big data') and allow residential, commercial / industrial users, utilities, and Governments to easily review their electric, natural gas and water usage, using the principles of "Privacy by Design". The cloud solution will simplify the management of data so proper review of business, benchmarking and conservation efforts can be managed, evaluated and achieved. This solution is an extension of previous completed work, which is beneficial to utilities and their customers, as well as the Government.
Through this partnership, Screaming Power is incorporating the academic resources from Ryerson University (utilizing both the Talent Edge and OCE VIP I programs). The development of a complete Enterprise Mobile Platform for energy management provides unique training and applied research opportunities for the faculty and students in advancing the state-of-the-art 'smart grid' and 'big data' management practices. The project will entail research, design, development and programming of a cloud solution that is capable of managing multiple mobile and Enterprise applications on one cloud platform. This will allow for many parties with multiple interests to easily review their information, manage user and/or data interaction with utility information, and perform a 'big data' analysis.
Objectives of the OCE project:
Create a Cloud infrastructure that is designed to securely allow both private access to user-specific data and public access to sanitized 'big data' (de-personalized data).
Distribute this data securely and efficiently to cross-platform mobile applications for individual, utility, Government and enterprise use.
Be an extensible, scalable Cloud infrastructure that can accept all types of data (real-time, historical, outage, trading, conservation data, etc.) beyond the initial mobile application to allow for quick integration to other Enterprise Mobile applications that we or other third party developers will develop in the future.
The president of Screaming Power, Gary Michor, would be pleased to discuss the project in more detail for those who are interested and can be contacted at gmichor@screamingpower.com
For industry academic partnership details, contact Dr. Soosan Beheshti at soosan@ee.ryerson.ca or Dr. Bala Venkatesh at bala@ryerson.ca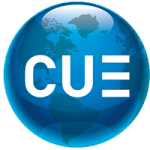 October 30th 2015
About Screaming Power Inc.
Screaming Power is revolutionizing customer engagement by providing a mobile platform that connects the energy user, allowing for effective and secure two-way communications to educate, change behaviour and encourage sustainability. Our extensible Intellectual Property provides a low-cost, digital infrastructure for a self-sustaining Eco-System. Our Scream Utility & Scream Enterprise mobile solutions focus on reducing 'cost-to-service' for utilities while driving satisfaction and facilitating the delivery of innovation (e.g., connectivity to the IoTs).