Utility Data Tracker Screaming Energy Updated With New Features and Improvements
Written by: Crackberry.com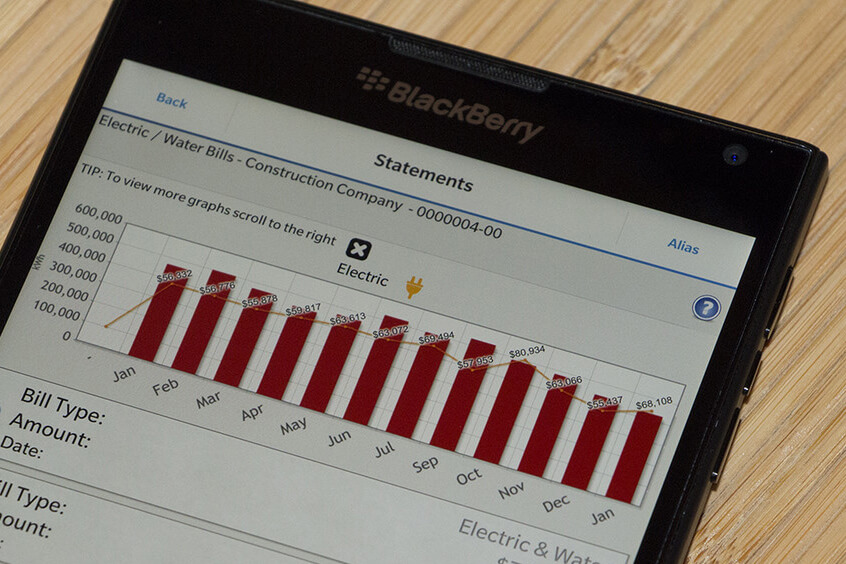 Back in March, I initially posted about the Screaming Energy app, which allows residential, commercial, agricultural and industrial users GPS locate, and profile properties while keeping track of utility costs. At the time, I was looking for something entirely different but Screaming Energy turned out to be a really impressive app, so I shared it and while it was way too advanced for my needs, it turns out many of you all had a use for it. Not only did a lot of you download the app but according to developer, you also gave plenty of feedback for improvements. Using that feedback, a new version of Screaming Energy has now arrived.
New tab "Updates" – Allowing you to more easily keep track of updates to the App. We also added feed from our company so you can see what we are up to.
Add 2 new units of measurement to Natural Gas. Kwh, GJ
Added "Quick" update for Country names. Now we can add new Country's without having to update the App. This makes it easier for you to get going. No more waiting till the next release.
Feedback Form – we added the option to add Country, Utility type and Utility website when requesting a new Utility to be entered.
Add/Remove attachments to your Statement – Now you can add (Attach) files to your statements. Add important information to a statement that is in another format (Picture, PDF etc.) including a Bill, audit report or a quote for work to be done. These attachments will stay with the statement and you will be able to open them anytime.
Ability to use the app without signing up for an Account with us. (Limited features if you don't have an account)
GPS locate your location and profile properties while keeping track and linking your utility costs.
New Dashboards that allows you to easily view all your locations. We even get pictures of your locations for you (if available)
New simple to use information entry. The app ask's you questions and you answer. We put it all together in one easy format
As I noted before, Screaming Energy is not going to be an app that is used by everyone but it can be used by regular consumers just wanting to track their own bills and energy consumption as well as bill due dates plus, all the input data can be exported using email, Dropbox, OneDrive, or BBM in various formats such as Excel, XML and more. Screaming Energy is available for most BlackBerry 10 smartphones as well as Android and iOS.
July 14th 2015 
About Screaming Power Inc.
Screaming Power is revolutionizing customer engagement by providing a mobile platform that connects the energy user, allowing for effective and secure two-way communications to educate, change behaviour and encourage sustainability. Our extensible Intellectual Property provides a low-cost, digital infrastructure for a self-sustaining Eco-System. Our Scream Utility & Scream Enterprise mobile solutions focus on reducing 'cost-to-service' for utilities while driving satisfaction and facilitating the delivery of innovation (e.g., connectivity to the IoTs).