Screaming Power Effectively Utilizes the Research and Staff Facilities of Ryerson University Through the Connect Canada Internship Program
Written by: Gary Michor (CEO), Screaming Power Inc.
 Another company proves, yet again, the value of hiring dedicated Researchers. Screaming Power effectively utilizes the research and staff facilities of Ryerson University through the Connect Canada Internship Program.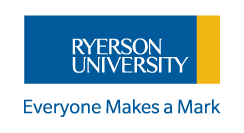 When asked for feedback on the success of Connect Canada's Internship Program, Screaming Power CEO, Gary Michor, stated how influential Ryerson University has been in "helping direct our business strategy and product evolution decisions based on their research".
Screaming Power partnered with Ryerson University last year in an effort to utilize some PhD candidate students to assist them in their Energy and Big Data research. These students were asked to complete comprehensive research on building profiling and weather normalization. Screaming Power and its Industry Advisors required analyzing weather data for the effect of different variables (i.e., temperature, humidity, and wind), in order to validate an initial theory and improve the existing weather normalization algorithm typically used in the Energy Market today.
"The benefits of having this weather data stored in a Big Data warehouse has led us to investigate new avenues for additional research… The results from this research will allow us to create processes to store the relevant weather data in our Big Data warehouse and develop tools to present the results of the improved weather normalization algorithm through our mobile application," said Mr. Michor. Whether or not this may sound like a bunch of scientific jargon, the fact of the matter is that internship programs not only provide students with an invaluable experience in the workforce but also demonstrate their vast capabilities to investigate problems and provide in-depth research into areas where an immediate solution may or may not be possible. The programs makes it possible for start-up companies, such as Screaming Power, to create new products based on the intellectual property acquired at a reasonable cost through this research.
As stated by Michor, "A technology company working in a pioneering market building a new data ecosystem requires innovative research. Having access to reasonably-priced and high-quality research staff and facilities is critical". That being said, all businesses, whether in the start-up or mature stage of their lifecycle, should look to consider utilizing the resourceful knowledge of university students and internship programs. And together, we can all scream 'POWER'.
Toronto, ON, Feb 03 2016
About Screaming Power Inc.
Screaming Power is revolutionizing customer engagement by providing a mobile platform that connects the energy user, allowing for effective and secure two-way communications to educate, change behaviour and encourage sustainability. Our extensible Intellectual Property provides a low-cost, digital infrastructure for a self-sustaining Eco-System. Our Scream Utility & Scream Enterprise mobile solutions focus on reducing 'cost-to-service' for utilities while driving satisfaction and facilitating the delivery of innovation (e.g., connectivity to the IoTs).