Managing Multiple-Location Energy Conservation in the Digital Age
Owning and managing buildings in different jurisdictions and paying bills to multiple utility companies can be tough enough. Trying to keep tabs on energy consumption and coming up with a method of comparing best conservation practices can be seriously challenging.
But the bright lights at company Screaming Power think they have a solution that will electrify the industry.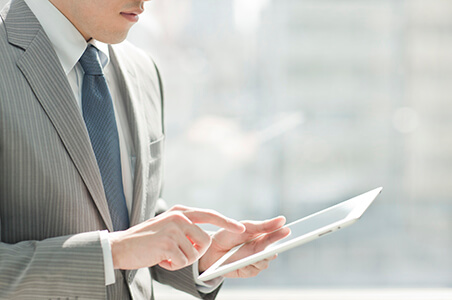 Released by the company in February, Screaming Energy is the first mobile application focused on the needs of energy and conservation specialists. It allows energy professionals to manage, analyze and share energy information securely with multiple people, both inside and outside their organization.
Supported by utility advisors and funders like the Centre for Urban Energy, Ontario Centres of Excellence (OCE), Natural Sciences and Engineering Research Council of Canada (NSERC ARD), BlackBerry and energy professionals, Screaming Energy is a "game changer," says Screaming Power CEO Gary Michor.
"Our app allows energy managers in both government and private industry to easily manage their energy and conservation needs," he says.
Screaming Energy allows end-users to quickly and easily monitor energy consumption across their portfolio and enable them to maximize best practices for efficiency and conservation from location to location.
Ultimately, it's about empowering the user to better control consumption and cost, says Michor.
The app is available for download at BlackBerry World today by searching for "Screaming Energy". It is offered in most countries and other mobility platforms are coming soon.
February 26, 2015
About Screaming Power Inc.
Screaming Power is revolutionizing customer engagement by providing a mobile platform that connects the energy user, allowing for effective and secure two-way communications to educate, change behaviour and encourage sustainability. Our extensible Intellectual Property provides a low-cost, digital infrastructure for a self-sustaining Eco-System. Our Scream Utility & Scream Enterprise mobile solutions focus on reducing 'cost-to-service' for utilities while driving satisfaction and facilitating the delivery of innovation (e.g., connectivity to the IoTs).