Cost Effective Mobile Engagement for Small to Medium Sized Energy Utility Providers
Written by: Gary Michor (CEO), Screaming Power Inc.
Screaming Power and the CHEC (Cornerstone Hydro Electric Concepts) Group would like to announce their partnership in creating a mobile solution for Utility customer engagement that moves towards embracing technological change. The solution has been built with Screaming Power's existing mobile technology "Scream Utility", which represents 3+ years of Research and Development.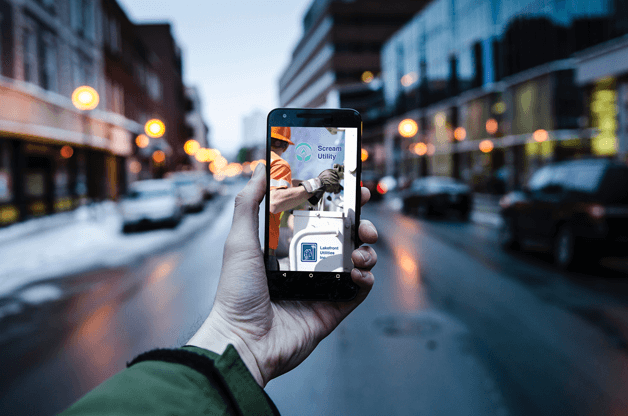 Additional work and advisement in 2017 along with Government funding has allowed the parties to rapidly develop a solution for its electric Utility Cooperative and other Utility Providers that want to work together.  This Mobile Utility Application will empower Energy Utilities by utilizing innovation and technology that allows for management of energy use and incentivizes energy conservation to help the Utility Providers and customers save time and money.
"Working with this Utility Group and specifically Lakefront Utilities as the lead utility, has been a great experience. In a matter of a few months, we have been able to create a solution that automates data processes, innovates customer engagement and delivers information electronically right to the customer, so it can be reused for the Internet of Things.  It could not have been done without the expertise of the parties involved." – Gary Michor, CEO of Screaming Power
Gord Eamer COO of CHEC, a Utility cooperative group of 17 Utilities, understands how Mobile Applications are changing the way people do things.  "I now realize we can use this technology and watch it evolve as new opportunities and technologies advance. As the mobile landscape progresses, the parties will continue to grow and use their strengths to be a part of the changing energy industry." – Gord Eamer COO of CHEC
Utilities can provide their customer base with a user-friendly mobile experience that supports digitized information delivery, presentment, conservation, management and education while removing manual or paper-based processes. This mobile technology solution is a useful tool needed to support 'Smart' communities.
Screaming Power and the CHEC Group are excited about the Mobile Utility Management System's progress. Screaming Power has offered the CHEC User Group of Utilities special pricing to reduce the burden on the community Utilities who care about their customers.
About Cornerstone Hydro Electric Concepts Inc.
CHEC is a not for profit association that is committed to its members, assisting them to service their customers and communities. They are premier LDC Cooperative in the Province of Ontario and look to exceed their members' expectations through the sharing of services, opportunities, knowledge and resources. See http://checenergy.ca/ for more information.
August 1st, 2017 
About Screaming Power Inc.
Screaming Power is revolutionizing customer engagement by providing a mobile platform that connects the energy user, allowing for effective and secure two-way communications to educate, change behaviour and encourage sustainability. Our extensible Intellectual Property provides a low-cost, digital infrastructure for a self-sustaining Eco-System. Our Scream Utility & Scream Enterprise mobile solutions focus on reducing 'cost-to-service' for utilities while driving satisfaction and facilitating the delivery of innovation (e.g., connectivity to the IoTs).