I Sense A Change In Energy – Screaming Power changes the name of its official Energy app so it can Scream Energy
Written by: Gary Michor (CEO), Screaming Power Inc.
A wise character from Dan Harmon's hit comedy series, Community, once said "The universe is an endless raging sea of randomness. Our job isn't to fight it, but to weather it together, on the raft of life". And he couldn't have been more right. The world is a raging tornado of constant shifts and changes in the way we think, feel, and act towards one another as well as our surroundings. And as these shifts occur, it is important for brands to adapt and embrace the change, rather than fight it. This year, like several other brands, Screaming Power will be undergoing lots of changes in order to strengthen their role and identity as a brand. Part of these changes will consist of a full brand redesign, establishing a fresh look and feel to more suitably reflect the brand's personality and motive.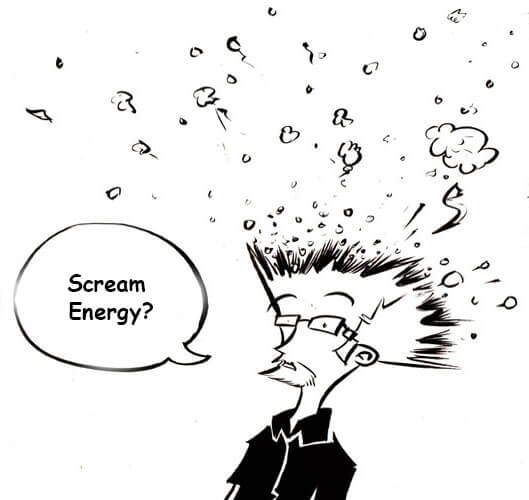 The first part of these changes will take place within the Screaming Energy App. One thing we can't deny today is the fact that the energy around us is constantly changing too. As more and more people are becoming environmentally conscious, energy is slowly but surely starting to turn green wherever we look. And what colour better represents Screaming Power's support for the green movement than the iconic eco-friendly tree-hugging hue itself? This is why in addition to the windmill splash we have added to the icon, we decided that it only makes sense to change the branding colors of the app to green. But that's not all. Like a lot of social platforms, Screaming Power is all about adapting our brand and technology to the needs of the upcoming generation. The success of mobile platforms like Twitter and Snapchat have proved that our generation prefers to consume information and messaging in as tiny doses as possible. Whether it be a 140-character phrase or a selfie that only gives you 5 seconds to view it before it disappears forever (or at least until the server's cloud is hacked, but that's not the point). The point is that following the success of these social innovators, Screaming Power has chosen to also cater to the attention spans of current millennials by changing their official Energy app's name from 'Screaming Energy' to…wait for it…'Scream Energy'
April 4, 2016