The New Screaming Energy App Provides Cross Industry Features to Manage Energy Billing Information.
Written by: Gary Michor (CEO), Screaming Power Inc.
 Screaming Power, a company focused on bringing mobility and data connectivity to the energy industry, is making it easier for organizations and companies to manage their energy use across numerous properties and in different jurisdictions.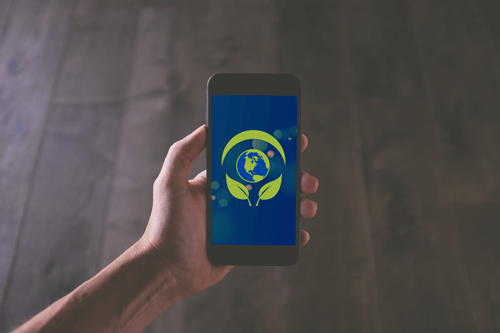 Screaming Energy is releasing the first mobile application focused on the energy and conservation specialist. It allows energy professionals to manage, analyze and share energy information securely with multiple people, both inside and outside their organization.
"With the support from our utility advisors and funders like the Centre for Urban Energy, Ontario Centres of Excellence (OCE), Natural Sciences and Engineering Research Council of Canada (NSERC ARD), BlackBerry and energy professionals, we have created a game-changing solution that allows everyone to manage their energy and conservation needs easily. This App will be useful for energy managers in both the government and private industry," Gary Michor, CEO of Screaming Power says. "We will continually evolve our solution set and mobility toolbox to revolutionize communications between energy customers and providers in a private and secure environment."
Screaming Energy will allow end-users to quickly and easily monitor energy consumption across their portfolio to allow them to maximize best practices for efficiency and conservation from location to location.
The Screaming Energy App provides importing tools and standards, so the energy provider, end user or user authorized app developer can collect, graphically view and electronically deliver energy information easily. From scanning a utility's unique barcode, using standardized formats for import/export or manually entering billing details, it provides a solution to help establish commonality across the industry.
Download the Built For BlackBerry certified BlackBerry® 10 Application on BlackBerry® World today. Searching for "Screaming Energy". Available in most countries. Other mobility platforms coming soon.
About The Centre for Urban Energy
The Centre for Urban Energy (CUE) is an academic-industry partnership that is exploring and developing sustainable solutions to urban energy issues, such as the advancement of clean energy technologies, energy conservation and demand management, energy storage and smart infrastructure. To learn more, please visit ryerson.ca/cue
About Ontario Centres of Excellence
Ontario Centres of Excellence (OCE) drives the commercialization of cutting-edge research to build the economy of tomorrow and secure Ontario's global competitiveness. OCE fosters the training and development of the next generation of innovators and entrepreneurs and is a key partner with Ontario's industry, universities, colleges, research hospitals, domestic and foreign investors, and government ministries. A champion of leading-edge technologies, best practices, innovation, entrepreneurship and research, OCE invests in such areas as advanced health, information and communications technology, digital media, advanced materials and manufacturing, agri-food, aerospace, transportation, energy, and the environment including water and mining. OCE is a key partner in delivering Ontario's Innovation Agenda as a member of the province's Ontario Network of Entrepreneurs (ONE), which helps Ontario-based entrepreneurs and industry rapidly grow their company and create jobs. 
February 24, 2015
About Screaming Power Inc.
Screaming Power is revolutionizing customer engagement by providing a mobile platform that connects the energy user, allowing for effective and secure two-way communications to educate, change behaviour and encourage sustainability. Our extensible Intellectual Property provides a low-cost, digital infrastructure for a self-sustaining Eco-System. Our Scream Utility & Scream Enterprise mobile solutions focus on reducing 'cost-to-service' for utilities while driving satisfaction and facilitating the delivery of innovation (e.g., connectivity to the IoTs).